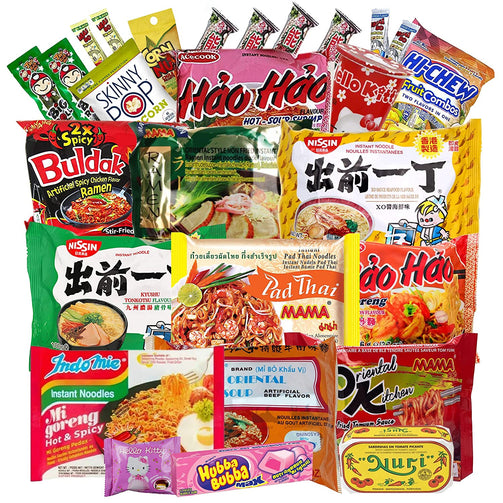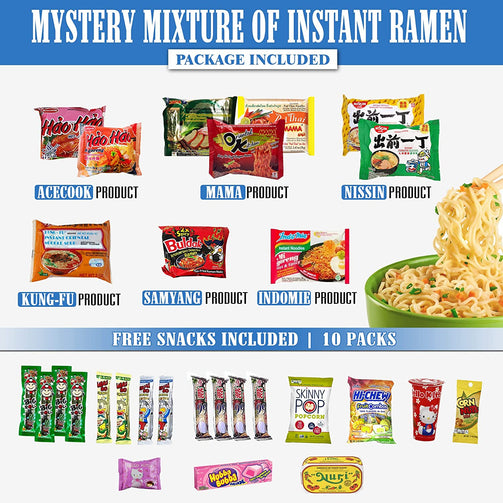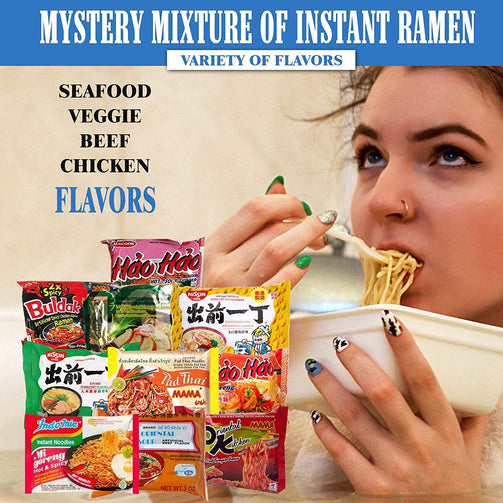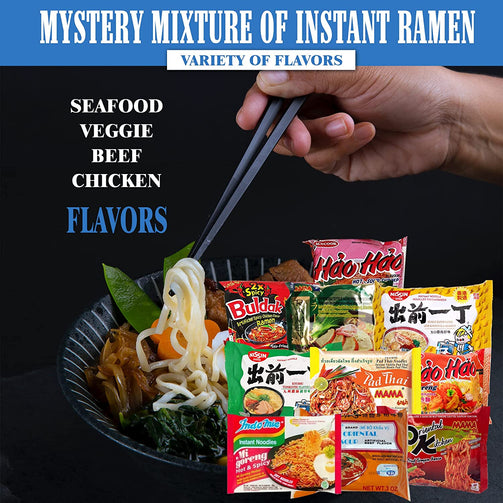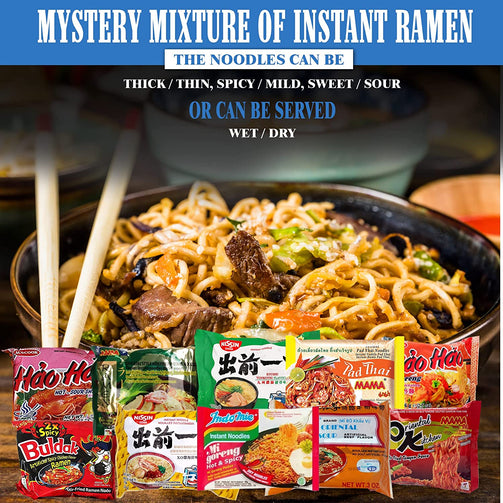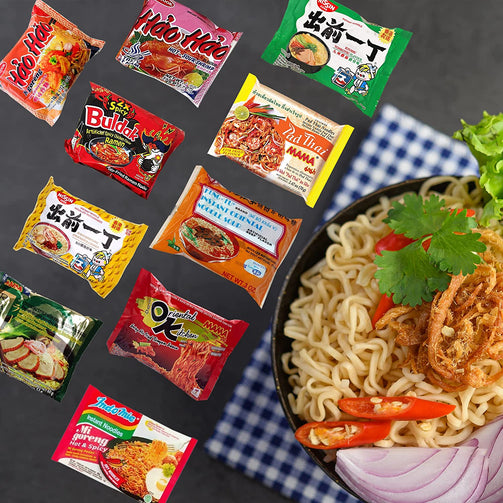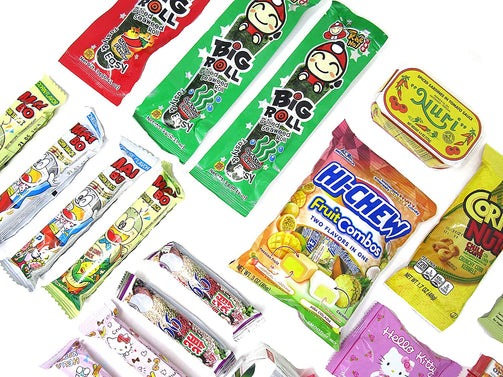 InfiniteeShop Mystery Mixture of Instant Ramen | Samyang, Nissin, Nong-shin, Mama, Mi Goreng, Acecook, Kung-Fu | Free Snacks Included | 10 Packs
InfiniteeShop Mystery Mixture of Instant Ramen | Samyang, Nissin, Nong-shin, Mama, Mi Goreng, Acecook, Kung-Fu | Free Snacks Included | 10 Packs
Regular price

Sale price

$29.99 USD
The Mystery Instant Ramen BUndle10 Packs Includes : Samyang, Nong-shin, Nissin, Red Chef and Mama. This variety noodle will be mix & match of all the popular ramen flavors in the world! 
🍜 Nissin: Nissin Demae Sesame Oil, Black Garlic Oil Tonkotsu Pork, Tonkotsu Pork Flavor, Shoyu Tonkotsu Pork Flavor, Chicken, Seafood Flavor 
🍜 Lucky Me Pancit Canton: Chilimansi, Kalamansi Citrus, Hot Chili and Sweet Spicy;
🍜 Samyang: Buldak Original / 2x Spicy / Carbonara / Kimchi / Corn / Jjajang / Curry / Tomato Pasta / Spicy Stew / Cheese 
🍜 Nongshim: Neoguri, Shin Ramyun, Shin Ramyun Black 
🍜 Mama: Chicken, Pa Lo Duck, Tom Yum Shrimp, Pho Ga, Pho Bo
Please note that there are cases in which the contents are changed without notice according to stock status.
🍜 Mystery Mixture Bundle will be a mixture of Samyang, Nissin, Nong-shin, Mama, Mi Goreng, Acecook, Kung-Fu
🍜 PERFECT FOR ANYONE WHO CANNOT PICK A FAVORITE INSTANT RAMEN
🍜 The noodles can be thick/thin, spicy/mild, sweet/sour, or can be served wet/dry.
🍜 Free Snacks will also be included, 2-3 snacks. (Not all snacks that are shown in the photos will be included)
Couldn't load pickup availability